top
Sarnia's Industry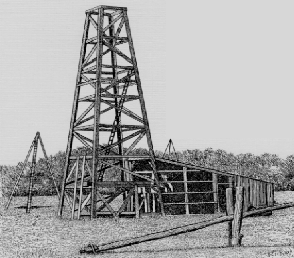 The development of a process to produce kerosene by distilling petroleum gave an economic value to stocks of petroleum already known to exist in the "gum beds" south of Oil Springs approximately 20 km from Sarnia. In 1858, people began drilling wells and in the course of drilling one of these wells, natural gas forced the oil to the surface. This led to the development of more extensive oil producing fields in Lambton County and, with the skills learned here, all over the world.

At about the turn of the century, the present Imperial Oil refinery was built in the Sarnia area. In 1942, the loss of natural rubber producing areas due to the war forced a search for a supply of artificial rubber. Because oil refineries were already here, a source of monomer styrene could be developed by Dow Chemical located near the Imperial Oil refinery. Together, these two companies supplied the raw materials for artificial rubber to a third company - Polymer Rubber Corporation.

After the war, Polymer Rubber continued, under a succession of names, and a number of other companies were attracted to the area. By using or supplying each other's products or by-products, a diversified industrial complex came into being.




For a more complete picture of Canada's early oil business,
visit The Petrolia Discovery site.